The Balnaves & Redman families have come together to celebrate one of the unsung heroes of Australian wine with the release of the 2016 William Wilson Coonawarra Shiraz Cabernet. A unique blend of families and varieties, the limited edition $300 a bottle "traditional Coonawarra style" will be the most expensive wine ever released in Coonawarra. The collaborative project is a tribute to the humble Scottish gardener who not only sired both families, but is also credited with the discovery of the region's terra rossa soils.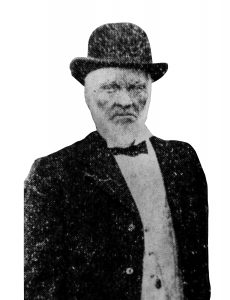 William Wilson was a Scottish gardener who settled in Petticoat Lane, Penola in 1861, an expert in vine and fruit tree horticulture and was the first person to recognize the free draining properties of the red terra rossa soil. He advised fellow settler John Riddoch to establish his Penola Fruit Colony on what we now know as the terra rossa cigar, laying the foundation for Coonawarra's reputation for world class Cabernet Sauvignon and Shiraz.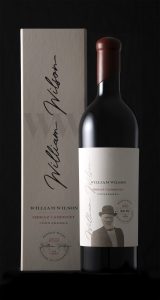 Although he is not widely remembered, he was the region's founding father. Wilson was born in Scotland, served in the Scottish Highlanders in Ireland and Greece and emigrated to South Australia in 1849 at the age if 33. It was during his posting on the Greek Islands of Zephalonia, Zante and Corfu that he learnt about viticulture and the role that soil type played in vine health and vigour.
Wilson's daughter Margaret married William Neilson and of their six children, one married a Redman and the other a Balnaves, starting a 120 year old winemaking dynasty. Coonawarra has a long history of sharing knowledge and collaborating which started with William Wilson and John Riddoch.
Bill Redman sold his first grapes to the Riddoch winery and when it closed he kept the Coonawarra wine industry alive by selling bulk Cabernet and Shiraz to other Australian wineries.  It was also Bill and his son Owen who helped Doug and Annette start Balnaves in 1974.
The two families conceived in 2016 a tribute wine to William Wilson in recognition to his 200th anniversary of his birth. The Redmans set aside a small parcel from their 85 year old North End Shiraz vineyard and the Balnaves reciprocated with a parcel of Cabernet from their 43 year old Paulownia vineyard. They were fortunate that 2016 was a great year in Coonawarra. Veraison was very even contributing to small berry size, and the mild conditions and cool finish allowed slow, even ripening.
The 2016 William Wilson Shiraz Cabernet is very much in the traditional "Coonawarra style" with medium body, fine grained tannins and a great balance of fruit and structure. Just 250 dozen of the limited release 2016 William Wilson Coonawarra Shiraz Cabernet have been made.
Available Now
Contact us to secure your part of our proud history. Read more about the William Wilson Story.